Web Design Advice
Posts answering set questions that you often wonder, Hung Cuong Service website to answer for you to understand more about web design in Hung Cuong Services or Business website and personal devices are intended Read more about web design web design process as well as brand building on the internet system.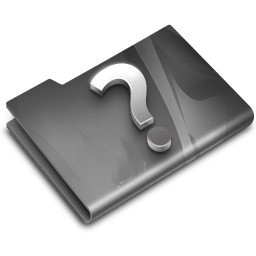 " Web designers prepare what I need "
- Web Design you need to prepare the basic content following information:
Company information : phone numbers , addresses , company logos , pictures - articles or business field or learn more here
" Time is how long the web design "

- For basic web at the basic level is 3-5 working days and 10-15 days to levels higher than web requests - we would like to know specific advice for this problem depends on occupations and requirements as well as design consultants in accordance with the nature of work and efficiency for your business .
" Web design work including what "
- Web Design Services Hung Cuong website include: graphic design work ( Web Interface ) system and web programming - posting updates the data provided by the client - web optimization and declared google search engine .

" The site design and after one time use after there is no upgrade "
- For the Web Services web Hung Cuong Do implementation can upgrade or addition of other functions - we always have a discount for customers who have used our services .

" Website can add additional data or products , or to ask the company not to do "
- Website by Hung Cuong Services website design is the web so customers can more proactively ( post data or products ) - edit - edit website content
- For customers and administrator can not manage our web marketing services and care management to ensure Web sites operate better serve business
" What is a domain name and choosing domain - Monthly premiums do not have to "
- The domain name is the web address eg http://dichvuwebsites.com/ - the extension of the domain name fee is 1 year ( . 220,000 com ) domain reference price list here
- How to choose domain name that is easy to remember and easy to read or brand associated with field operations
" Price 1 website design is how much - and have to pay a monthly what not "
- Price website design 1 is the lowest base 2500000-7000000 includes 1 + 1 domain hosting ( free the first year of use )
Web prices may be higher than with the requested web design with multiple levels of complexity and functionality issues counselor will respond to your request

- Currently Hung Cuong Services website is implementing two parallel services :
* For web design clients only
Web design + contract fee is divided into 2 phases are contracted 50 % collected and handed over after completion of 50 % was obtained value of the contract - monthly customers do not pay .
+ Free 2nd year extension of including Domain Name and Hosting services comes ( . Com - 1000Mb hosting 220,000 - 1000,000 VNĐ ) - Warranty Free .
* Web design and web promotion
Branding + Web Online - Web Promotion ( Managing Services - SEO WEB ... ) - for this service we have 2 options that are collected or Monthly Packages
" I'm in provinces outside HCMC - wanted web designer ? "
You can exchange through media such as email , chat . phone
SPN will send contracts via curvature you sign .
We will be constantly updated and full of questions for you to add tracking
if the client requests or questions please send us a letter or phone call will answer mailboxes Contact - [email protected] phone number - 0989,480,897
Center Hung Cuong Services website
Phone : 0989.480.897 - 0122.55.45.872
Email : [email protected] - [email protected]
Website : http://dichvuwebsites.com/